voluntary recall of some hello wild strawberry fluoride toothpaste sold in the united states announced august 10, 2023
here at hello®, we work hard to create products that are effective and friendly, and that includes being transparent. by mistake, some of our wild strawberry fluoride toothpaste for kids was filled in tubes with incorrect labels. while the outer carton correctly indicates hello wild strawberry fluoride toothpaste, the tube is incorrectly labeled hello fresh watermelon fluoride-free toothpaste. without the right labeling, there's potential for unintentional fluoride exposure, and while fluoride toothpaste is safe when used as intended, ingesting too much fluoride could cause someone to become sick, especially kids. so we announced on august 10, 2023 that we're recalling six batches of our wild strawberry fluoride toothpaste. if you think you may have bought the recalled product (sold on or after october 2022), please click the "get started" button below to confirm the product and submit for reimbursement. we're sorry for the inconvenience and want to make this right for you, as soon as we can. we're working hard to make sure our consumers always #brushhappy.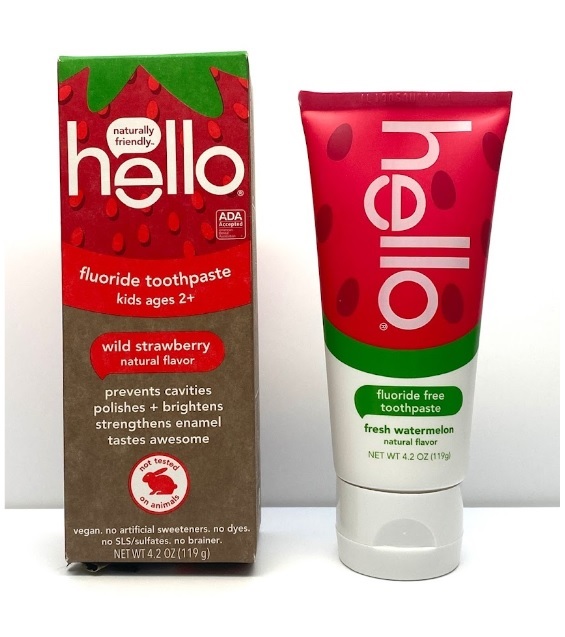 Click this icon on the lower right hand corner of your screen to get started
for any other questions about this recall
please call 1- 855-554-7567 monday through friday, 9:00 a.m. to 5:30 p.m. eastern time.
recall frequently asked questions